The viewing angle of an industrial monitor is the angle at which the user can clearly see everything on the screen from different directions. The light source displayed through the monitor has a certain directivity when output after refraction and reflection, and color distortion will occur when viewed beyond this range. The viewing angle determines the size of the user's viewing range and the best viewing angle. If it is too small, the display will be discolored whenever the user is slightly off the front of the monitor. Generally, A viewing angle of 120 degrees is used as the purchase standard.
The viewing angle of industrial monitors is subdivided into two aspects: horizontal viewing angle and vertical viewing angle. The horizontal viewing angle is based on the vertical normal of the monitor (that is, the vertical imaginary line directly in the middle of the monitor). In the position of the left or right on the form of a certain angle with the vertical line, the screen image can still be seen normally. The range of this angle is the horizontal visible angle of the industrial monitor; Similarly, if the horizontal normal is used as the baseline, the viewing angle of the upper and lower angles is the vertical viewing angle. Typically, the reference for viewing angles is a change in contrast. When gradually increasing the viewing angle, the color contrast of the display image seen from this angle will decrease, and when the angle is increased to a certain extent, the contrast ratio is lower than 10:1, this angle is the maximum viewing angle of the industrial monitor.
Now the viewing angle of industrial monitors on the market is mostly symmetrical left and right, but up and down may not be symmetrical, usually the angle up and down is less than the left and right angles. An industrial monitor with a viewing angle of 80 degrees horizontally can still clearly see the screen image from a position that forms 80 degrees perpendicular to the center of the front of the screen. The larger the viewing angle, the wider the viewing angle, and the better the applicability of industrial monitors.
If your product is considering vertical installation, it should use a screen with the same upper and lower viewing angles or a screen with a full viewing angle, such as an IPS screen.
Most industrial monitors on the market today have a viewing angle of more than 120 degrees, and some products claim to reach 180 degrees. Under different measurement methods, the nominal value of the viewing angle will be different. Industrial display manufacturers usually do not indicate specific measurement methods. In general, visual angle is a reference value.
IPS screen is suitable for parallel installation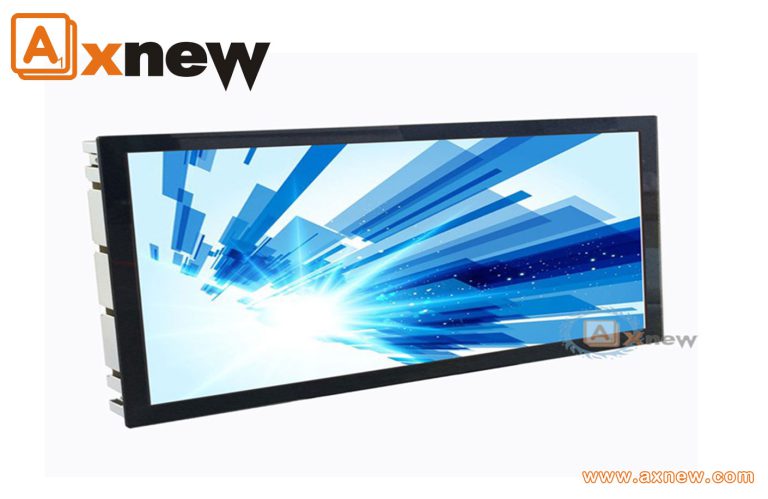 Suitable for vertical installation