Digital is a high frequency word in today's society. It is not a new word, but the epidemic causes the word to have greater practical significance and broader impetus, telecommuting, lightweight services, traditional enterprise transformation needs in the current surge.
Digitalization is the application of technological innovation in other fields, and its ultimate purpose is to promote the transformation of business models. Most changes in business models need technical support, and every technological change also gives birth to new business models. A business model is a description of how an organization performs its functions. It is an outline of its main activities that defines the company's customers, products, and services.
Digital factory is the most representative of many types of digital case, its business functions include visual panel management, daily exception processing, routine report management analysis, performance analysis personnel assessment, scientific decision forecasting, MES production management system. The complete digital factory solution from supply chain to manufacturing management, and then to digital marketing, the specific performance is throughout all aspects of the factory operation.
Digitalization has several major sectors, including intelligent production, personalized customization, network collaboration and service extension. Different types of enterprise units have different demands for digitalization of each sector. The overall process includes digitalization strategy, digitalization system, digitalization project development and digitalization platform operation.
In the case of digital factory, industrial touch monitors can integrate systems, software and various functional modules, match different factory environments, meet the needs of various production scenarios, and play an irreplaceable role in the process of factory digitization.
Manufacturing operation management
In terms of manufacturing operation management, touch display equipment can match a variety of manufacturing management software, such as PMC, production planning, planning and scheduling, purchase order, material alignment, inventory query, inventory optimization, warehouse management, inventory balancing, receiving and putting on shelves, line warehousing, AGV distribution, finished products warehousing, order delivery, logistics and other common matters in the factory. Create fast running on line, improve production efficiency, and make every instruction traceable.
In terms of quality management: for the quality problem of each product in the process of production and manufacturing, industrial touch monitor needs to control different production links, and do measurement in quality planning, product design quality control, supplier quality control, incoming material quality control, process quality control, finished product quality control, unqualified quality and other links, so as not to miss a quality problem.
In terms of production management: Assist workers to participate in production. In the case that various procedures are clear at a glance, through online production organization, information can be transmitted faster, and materials and production can be better coordinated to meet work order management, outsourced processing, electronic SOP, material bar code, production transfer management, job reporting, process control, auxiliary materials control, personnel management, abnormal alarm and other work needs.
Operation and maintenance management
In terms of operation and maintenance management, it can also meet the requirements of equipment spot inspection, equipment maintenance, spare parts management, operation monitoring, fault management, energy consumption monitoring, vehicle management, vehicle access, dispatch management, personnel access, access control management, attendance management, personnel management, etc. It is both a control platform and a management platform.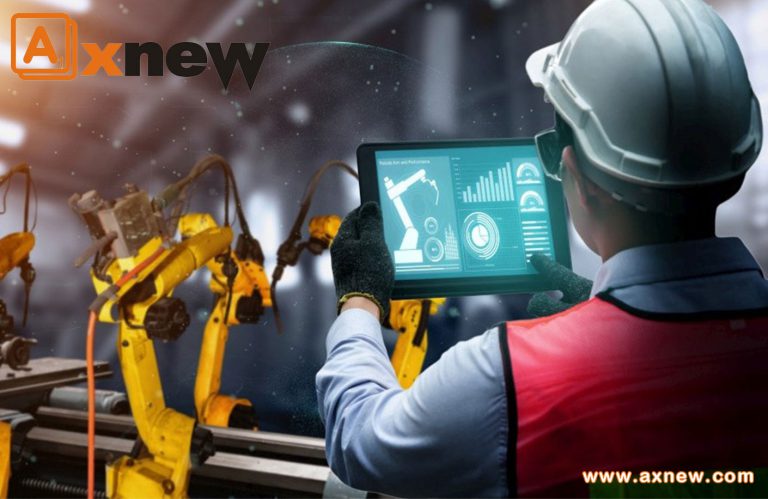 Although the construction of digital factory is a huge project, domestic factories are gradually transforming to digital. The complex production process and benefit intensification are the motivation to promote the digital development. The visual manifestation of the digitization of the factory is the integration of software and hardware. The core is still the modern and advanced production management experience, setting standards, controlling every link, and making everything orderly.